think productivity. think hilti.
Staying productive isn't always easy. Unplanned costs, inefficient processes and a shortage of skilled labor can all lead to project delays. Discover how you can overcome these common challenges and improve the productivity of your construction business with tools, software and service solutions designed to help you power through your building projects at every stage — from design to the jobsite.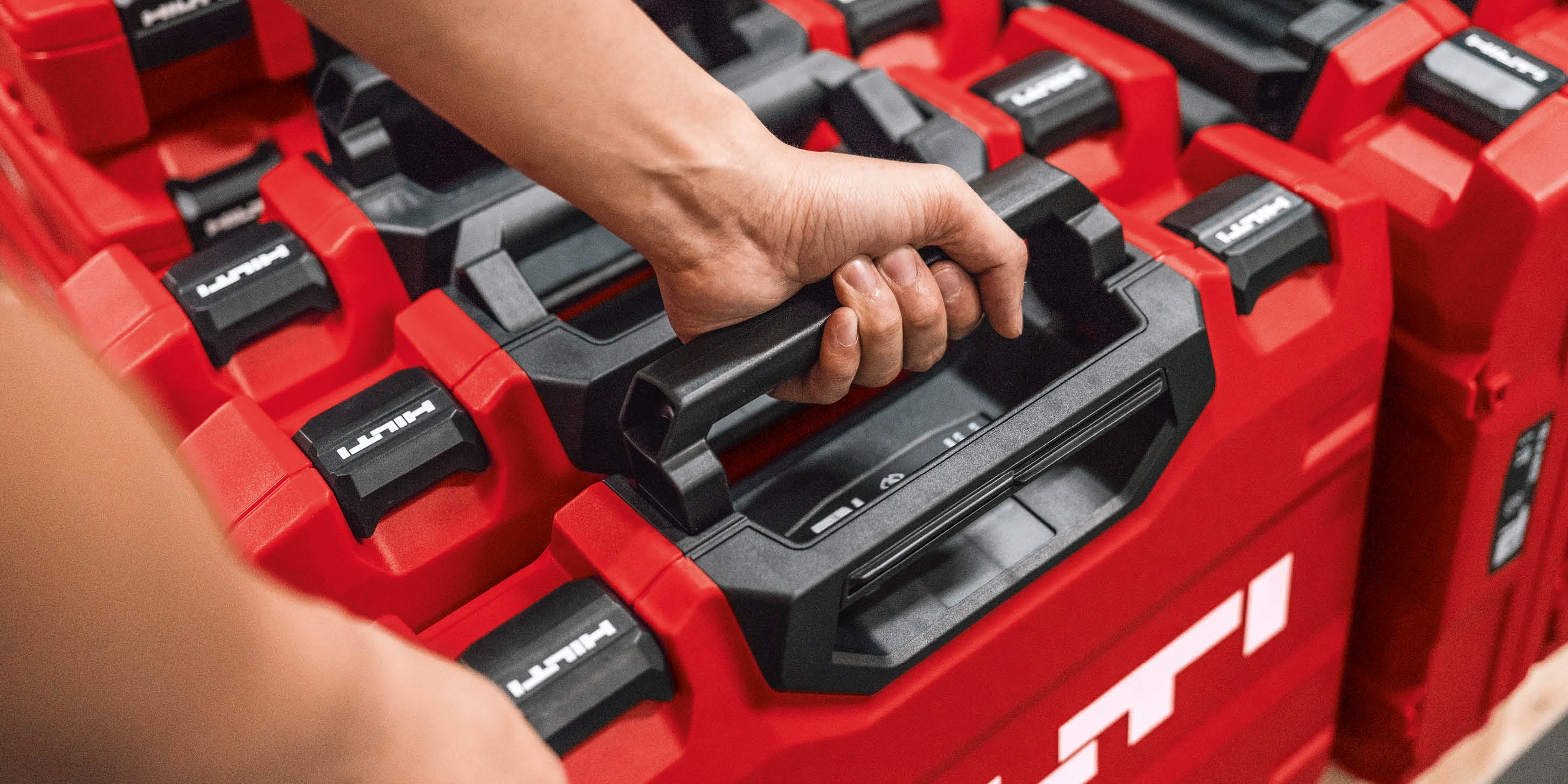 TECHNOLOGY
Some of the major challenges faced in the construction industry are controlling costs, complying with regulations and managing your workforce.

Inefficient processes, unplanned costs and an unproductive workforce can amount to up to 25% of the overall cost of a project, imposing a negative impact on your business and its profitability. 
Despite being one of the largest industries in the world, productivity in construction is lagging behind other industries, growing at just 1% compared with 2.8% for the total world economy and 3.6% for manufacturing.
Advanced technologies are set to be one of the key drivers of construction productivity in coming years. Our high-tech solutions range from the Jaibot drilling robot for MEP installation to advanced measuring systems that enable rapid one-person jobsite layout based on digital plans.
With Hilti end-to-end solutions you can gain transparency on productivity gains and cost savings with advice to the boost speed on your jobsites.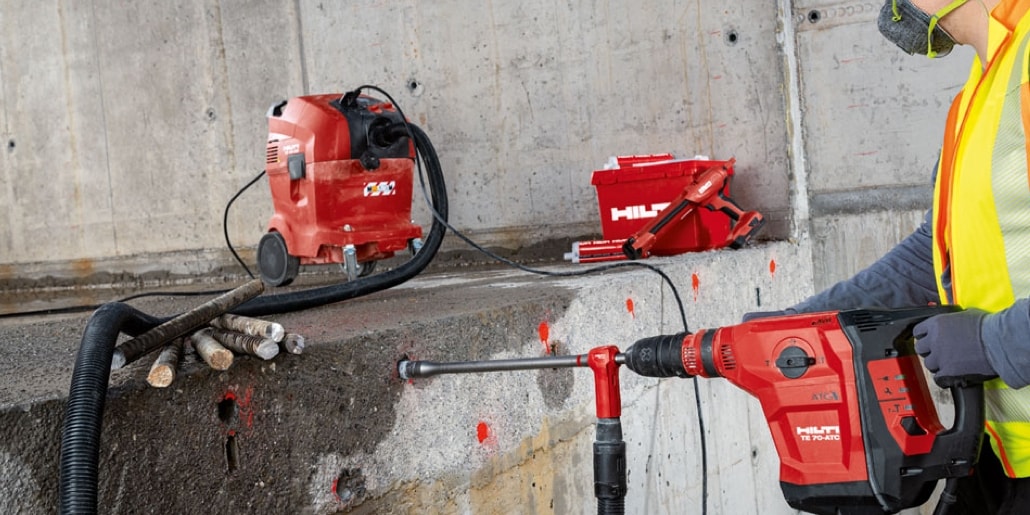 SAFETYProtect your employees and design safer buildings
Construction accidents, injuries and long-term illnesses can have a serious impact on individuals and companies. That is why we always go beyond simply complying with codes and regulations and put safety first when we develop our tools, software and services. All our solutions are designed to help your teams work safer and comfortably and assist your company in designing buildings that are safe, durable and resilient. 
We provide software solutions can help you make your construction projects safer, more code-compliant and more productive. From designing anchor systems for seismic conditions to using Building Information Modelling(BIM).

Our safety innovations range from tools featuring Active Vibration Reduction (AVR) to reduce hand–arm vibration and Active Torque Control (ATC) technology to help prevent power tool kickback and dust removal systems that combine tools and vacuum cleaners.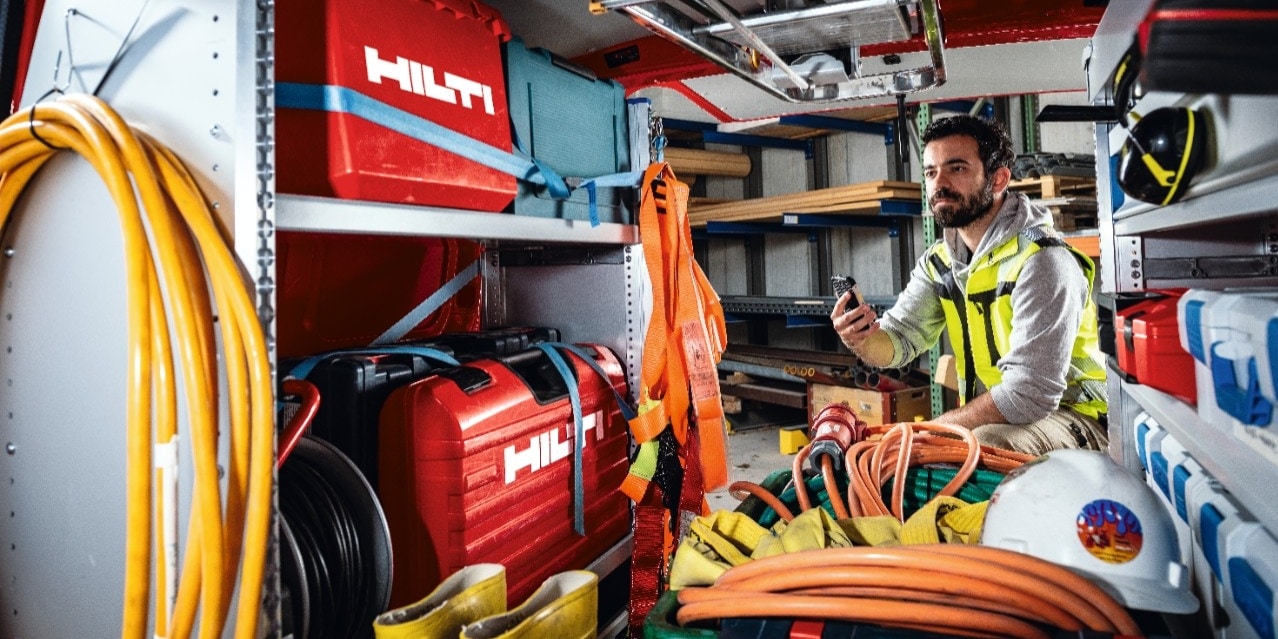 SERVICES
A warranty that goes further
Not having the tools and equipment you need can lead to downtime, higher costs and even penalties. As your partner, we strive to provide you with excellent product availability, flexible delivery options and rapid tool repair services. Do you have questions? Our dedicated account managers, field engineers and customer service teams can help. If you already know what you want, simply order online or via the Hilti app. Regular customers can even enjoy automated ordering with our B2B eProcurement services.
Boost productivity and reduce downtime with digital tool crib management
Construction companies spend nearly 100 hours a month on an average, tracking down missing equipment while the cost of purchasing duplicate tools and consumables quickly adds up. Learn how to avoid costly downtime, boost productivity and gain greater control over your inventory by using Hilti's solutions for managing your equipment and optimizing your tool crib.
SUSTAINABILITY
We're committed to being carbon-neutral by 2023. How? In 2020 we switched all our buildings worldwide, including our manufacturing plants, to 100% green energy, and we're working to transform our vehicle fleet to hybrid or full-electric cars.

Being carbon-neutral is just one of many activities that we are commiting to contribute to a more sustainable world. Get to know about our holistic strategy, built on three equally important pillars:
Environment | People | Society 
We believe that together we can reduce our environmental impact and make a safer, healthier industry which benefits us all; making positive changes where we live, where we work and beyond.
Future-proof your business
Digitisation and other technologies can help you increase productivity, optimise your business and enhance safety. Learn how by exploring these whitepapers.
The Digital Black Hole
When companies don't digitize processes, a "digital black hole" can form, causing projects to exceed time and budget. A solution? Asset management software.
Read more about asset management
Safer Working Through Technology
Improving jobsite safety and health is a matter of management culture. But technology can help. Want the whole story? 
Read more about construction safety