Risk management in Data Centers
Our fibre-free firestop solutions reduce unnecessary risks to cable and server functionality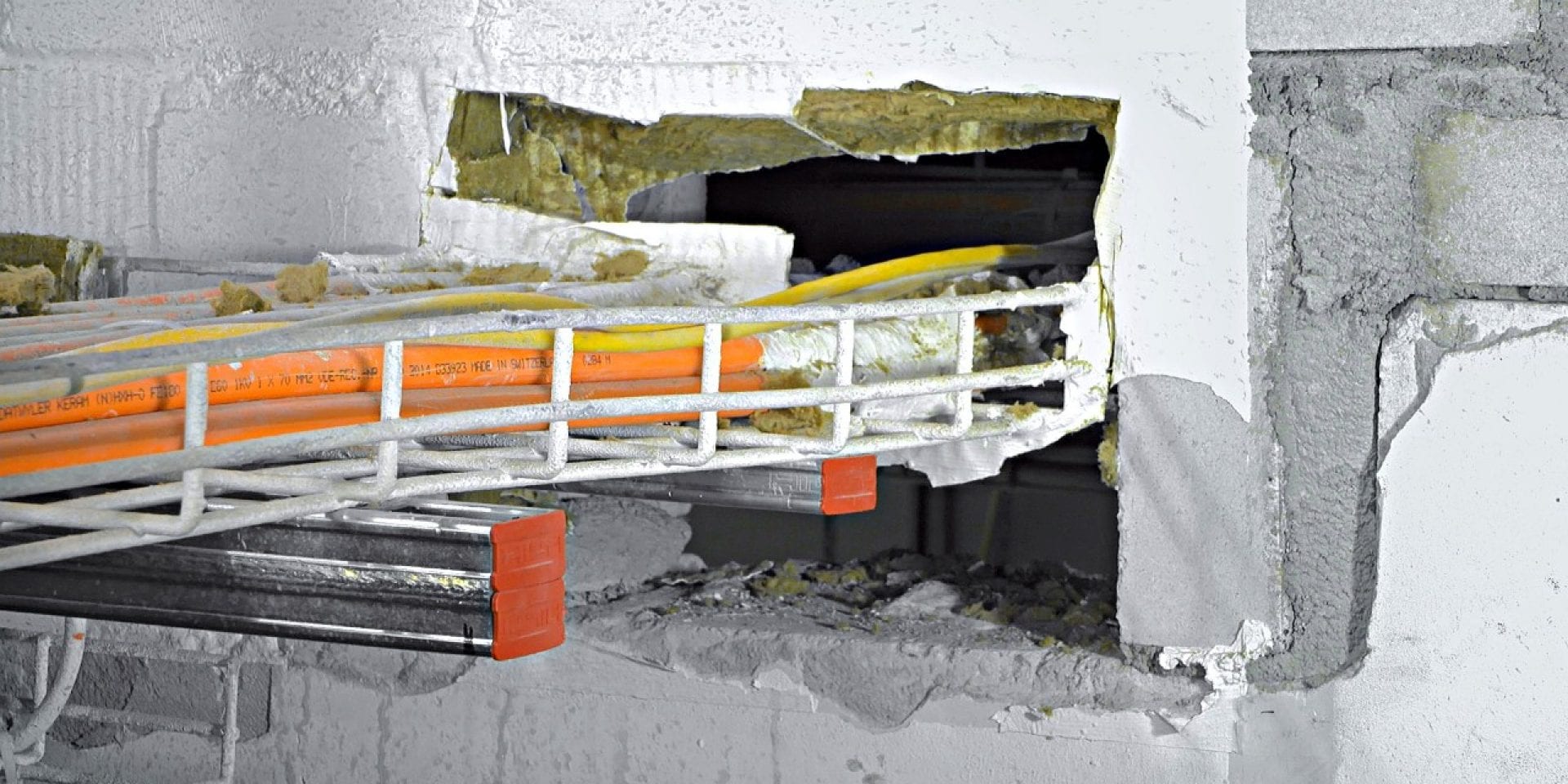 In many parts of the world, firestopping is left to specialists who often use inexpensive firestopping materials such as coated boards. Constant cabling additions and changes to data centers require cableways to be continually reopened, often leading to the firestopping material not being properly replaced.
These traditional firestop maintenance activities pose a largely unknown threat in terms of availability and energy efficiency. Even when correctly replaced, conventional firestopping solutions release substantial contamination into sensitive server environments. Third-party institutes have measured particle concentrations up to 2.5 times higher than the recommended limits for data centers. 
The repenetration of firestop mineral wool coated board should be avoided in cleanrooms of any ISO class
Prevent white space contamination and allow for future growth with pre-formed firestopping solutions
Whether you run raw or pre-terminated cables, our range of fiber-free firestopping solutions help you mitigate the risks associated with frequent cabling changes.

The Hilti speed sleeve enables effortless updates to mission critical cabling without specialized maintenance personnel. Industry-leading airflow control ensures an airtight envelope for more efficient cooling of your server environment.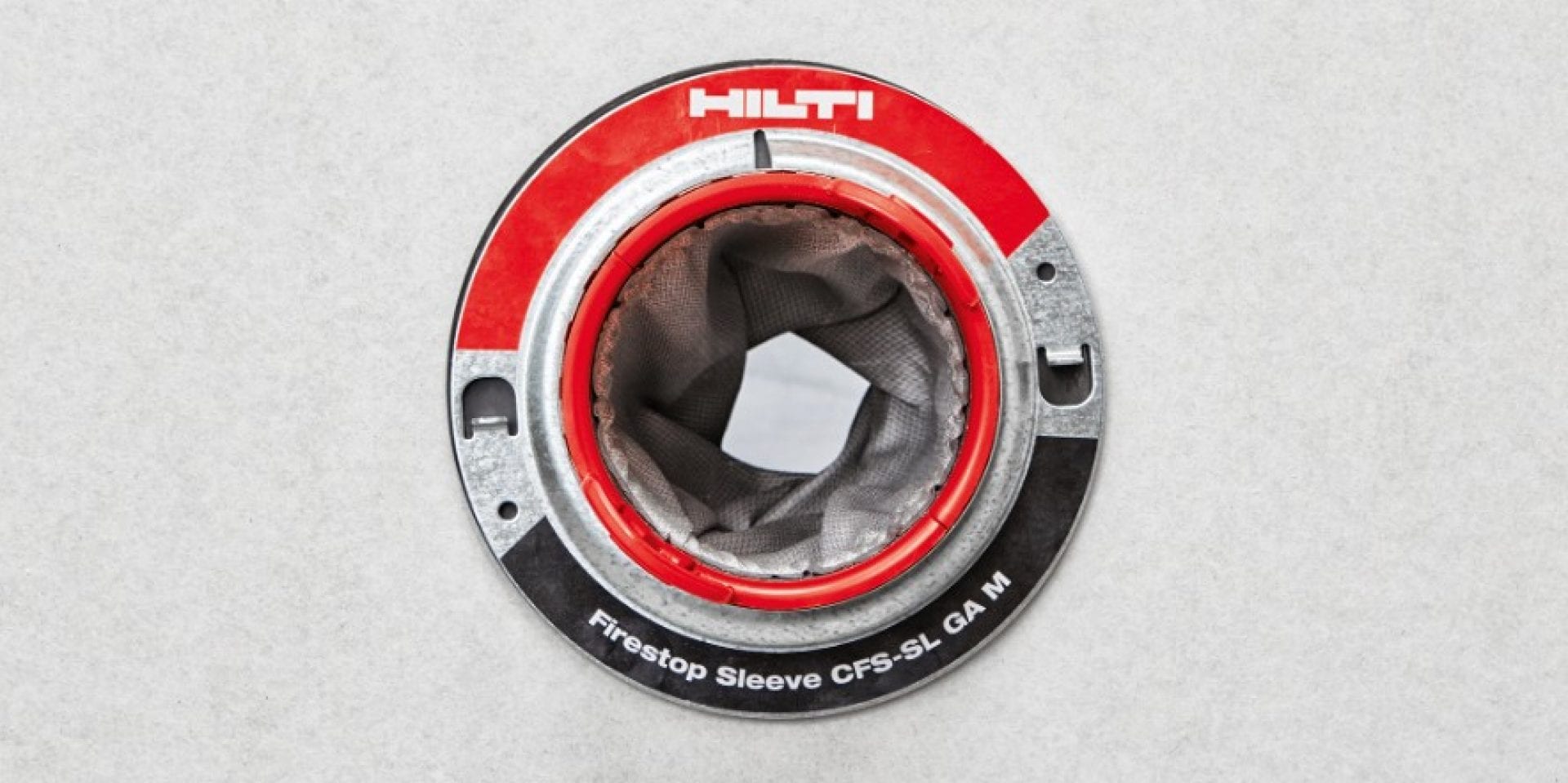 Open when you need it to be – for effortless cable updates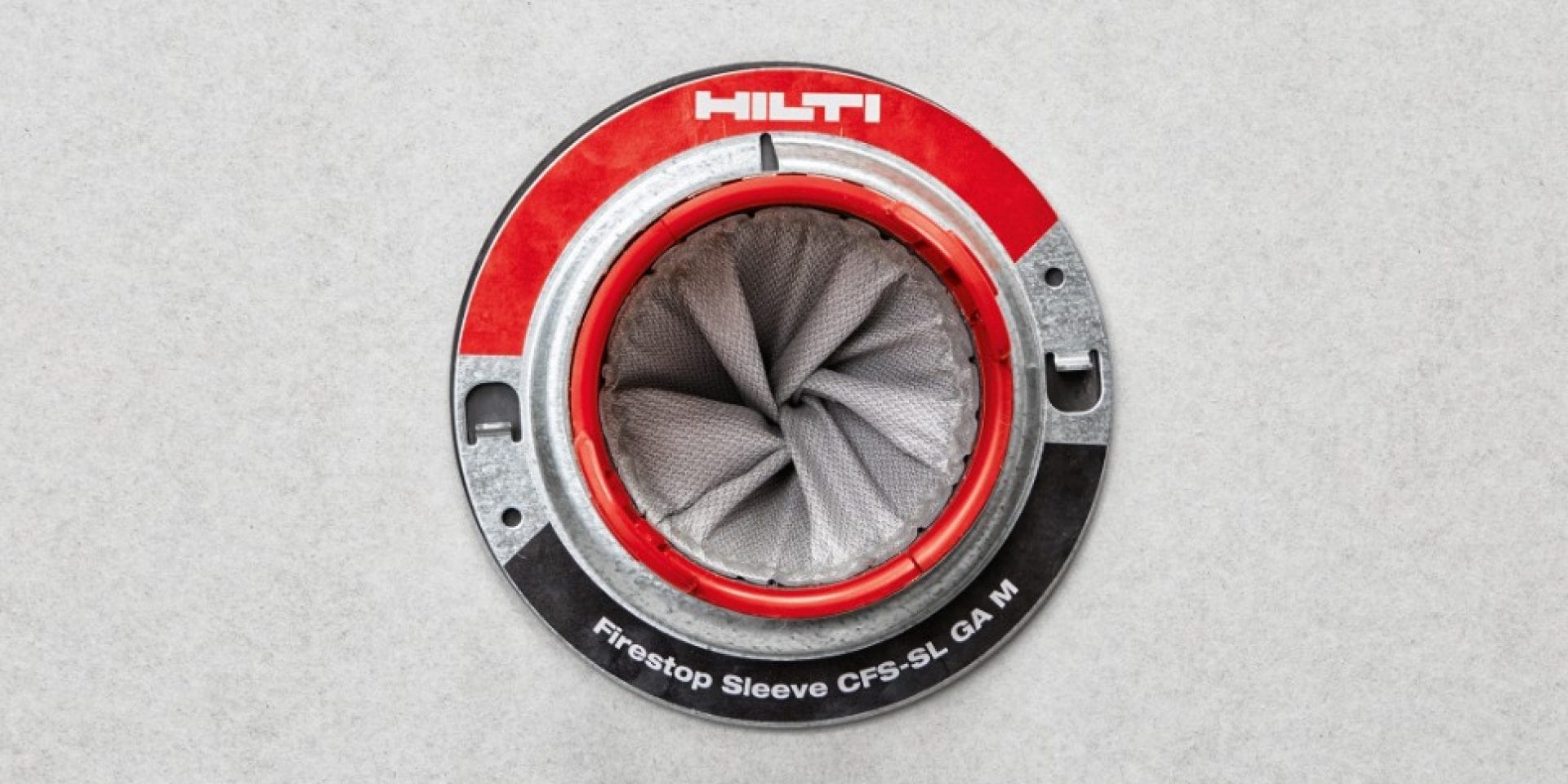 Closed – to ensure proper airflow management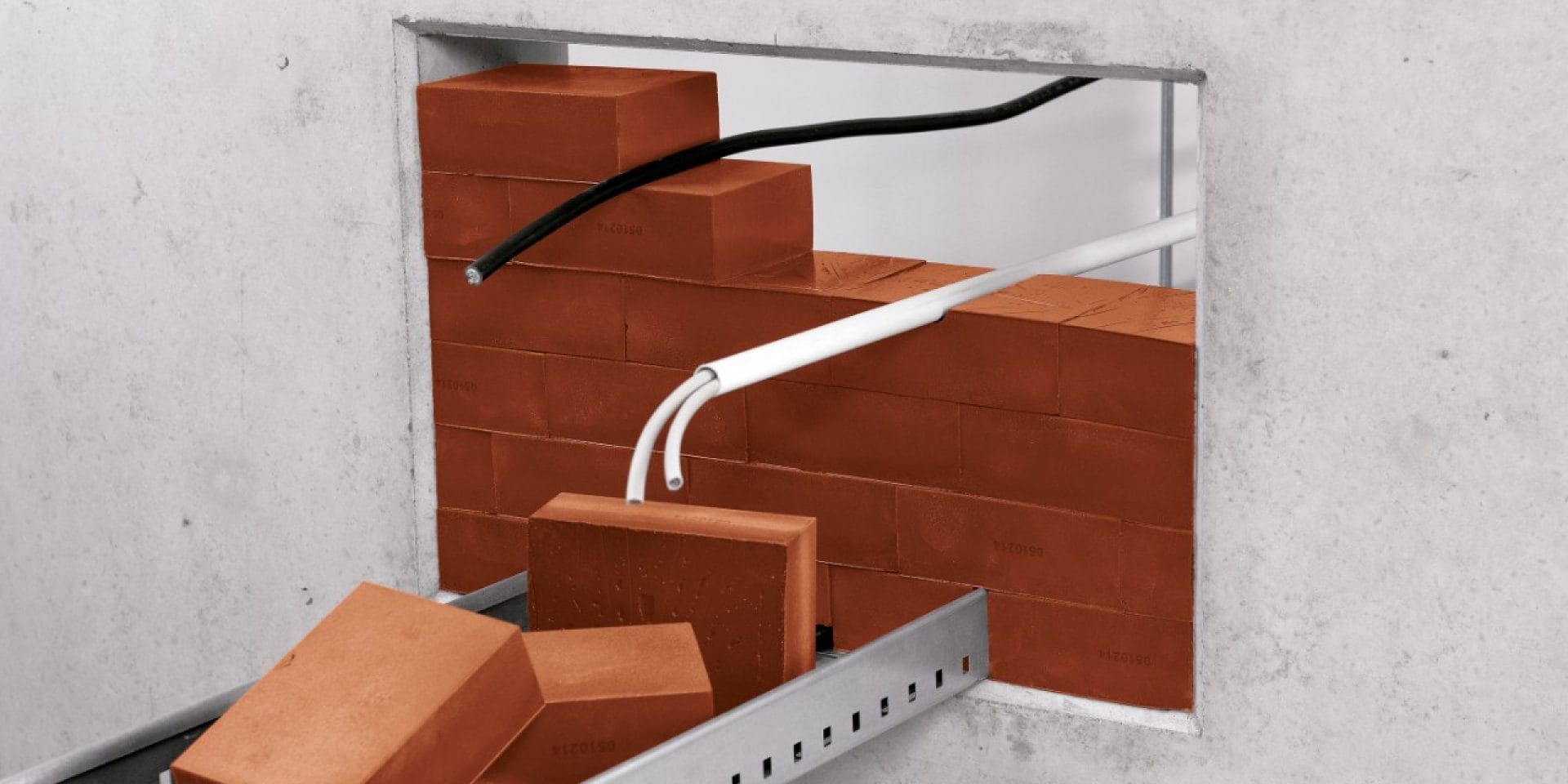 The Hilti firestop block is a versatile, building-block solution for large openings. The fiber-free, non-curing block not only accommodates frequent cabling changes, but is certified for use in ISO cleanroom environments of class 4 and higher. 

Save money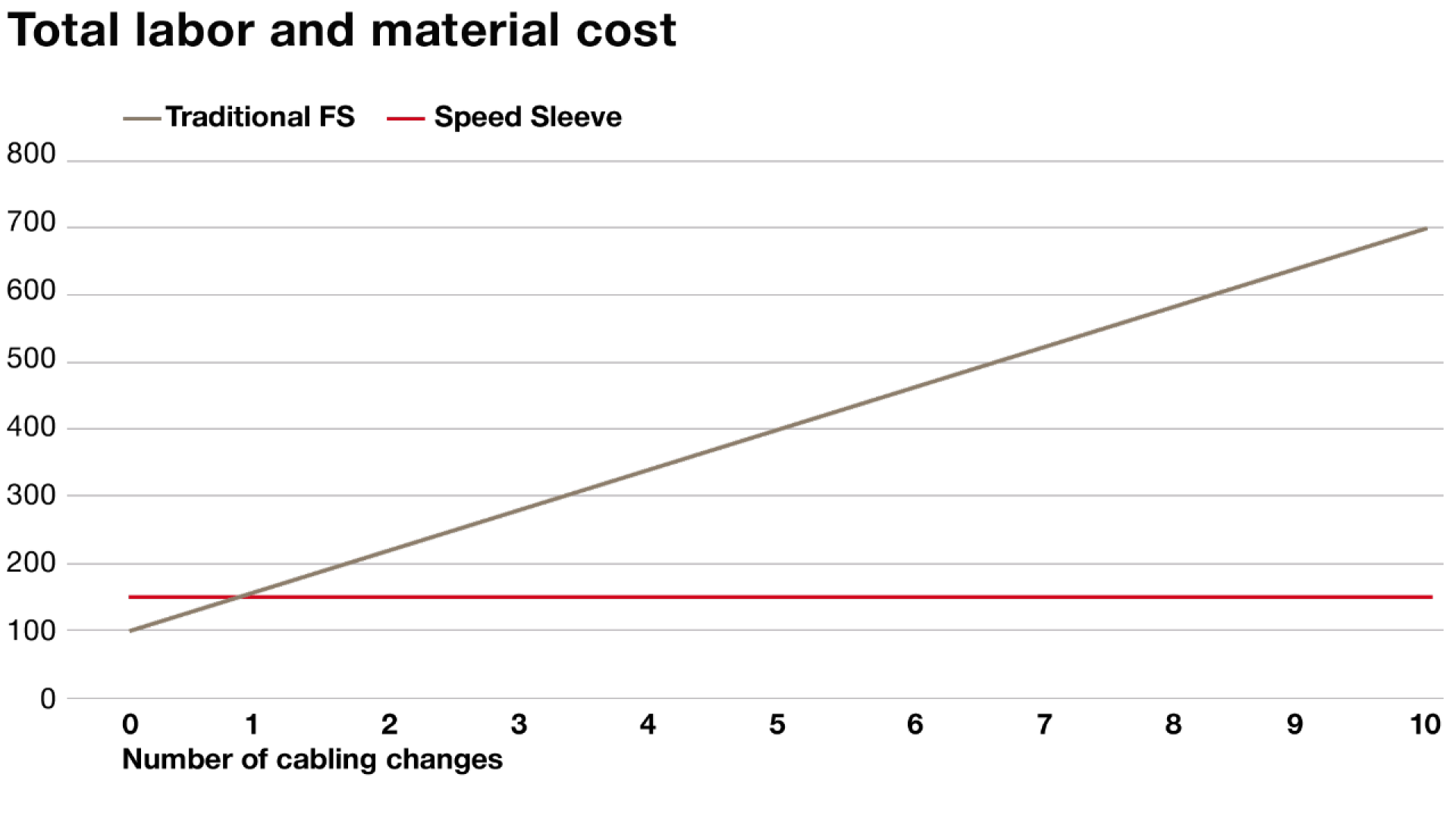 The more cable changes you make, the more money you save
Whichever solution you choose, an investment in pre-engineered firestop solutions reduces the downstream labor costs associated with traditional firestop maintenance activities.
Maintain the flexibility to meet your day 2 cabling requirements without compromising on safety or energy efficiency.
Make sure you specify flexible cable management solutions such as the Hilti speed sleeve and Hilti firestop block.