HOW TO DESIGN MODULAR SUPPORT SYSTEMS FOR HEATING AND COOLING
Heating and refrigeration training

Our Hilti Heating and Cooling training explains the main challenges you face when designing modular support systems and our latest Hilti solutions.
It's designed for structural engineers, planners and specifiers.
It can also be customized for your own experience and needs.
Our trainers are certified Hilti engineers with years of experience, who work onsite with our customers, every day, all over the world.
WHAT'S INCLUDED IN THE TRAINING
Find out more about:
Thermal expansion
Condensation
Natural and technical compensation
Selection and design fixed points
When and how to use sliders
The golden rules of design
Product selection
WHAT DO I TAKE AWAY WITH ME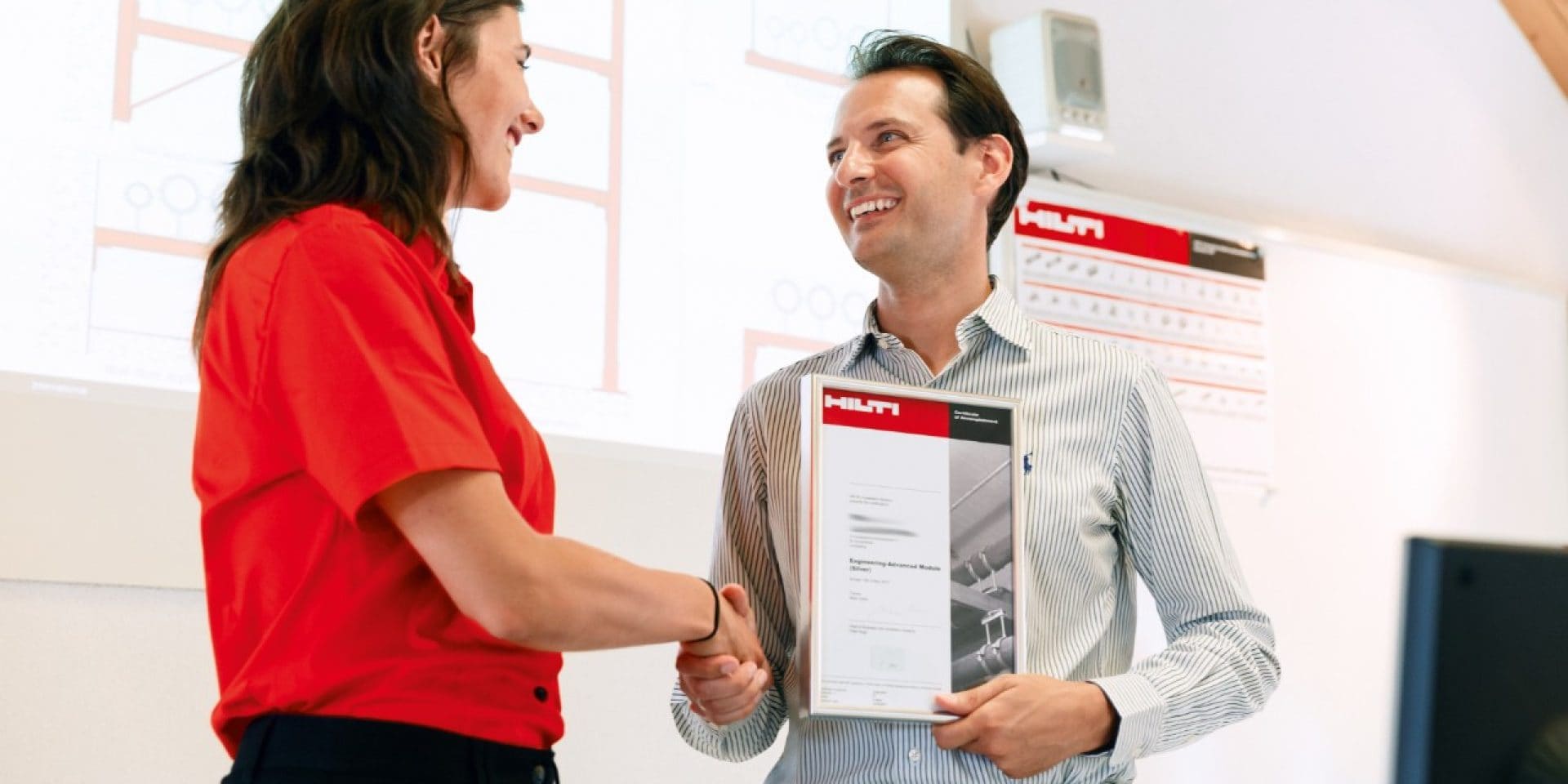 Find out more about how to select modular support systems and how to install them productively
Help to reduce risks and mistakes on the jobsite
Customized training based on your experience
Each participant will receive an individual certificate and training content to take away
| Offering and structure of the training |   |
| --- | --- |
| 1. Target Group | Planners, engineers, project leaders, chief installers and fitters |
| 2. Trade | Installation industry |
| 3. Duration | 4 to 5 hours |
| 4. Number of Participants | Up to 8 |
| 5. Documents | xx |
| 6. Certificates | Yes, personal attendance certificate |
| 7. Dates | On request |
| 8. Location | Onsite in your company or at Hilti Store on request |
| 9. Price | xx |