HOW TO INSTALL FIRESTOP SYSTEMS
Hilti firestop training for installers

Our Hilti Firestop Training for Installers is a theoretical and hands-on training for installers, site managers and foremen to find out more about how to install firestop systems.
Find out more about the main applications for passive fire protection, codes and approvals and how to select the right firestop system for your jobsite.
The training includes a hands-on practical session installing Hilti firestop products.
We can also customize training for your experience and trade.
At Hilti we have more than 25 years experience in firestop and passive fire protection.
Our trainers are certified Hilti engineers with years of experience, who work onsite with our customers, every day, all over the world.
WHAT'S INCLUDED IN THE TRAINING
Find out more about:
Key theories behind firestop
Firestop codes and approvals
Main firestop applications
How to select the right product for your application
Hands-on installation of Hilti firestop products
WHAT DO I TAKE AWAY WITH ME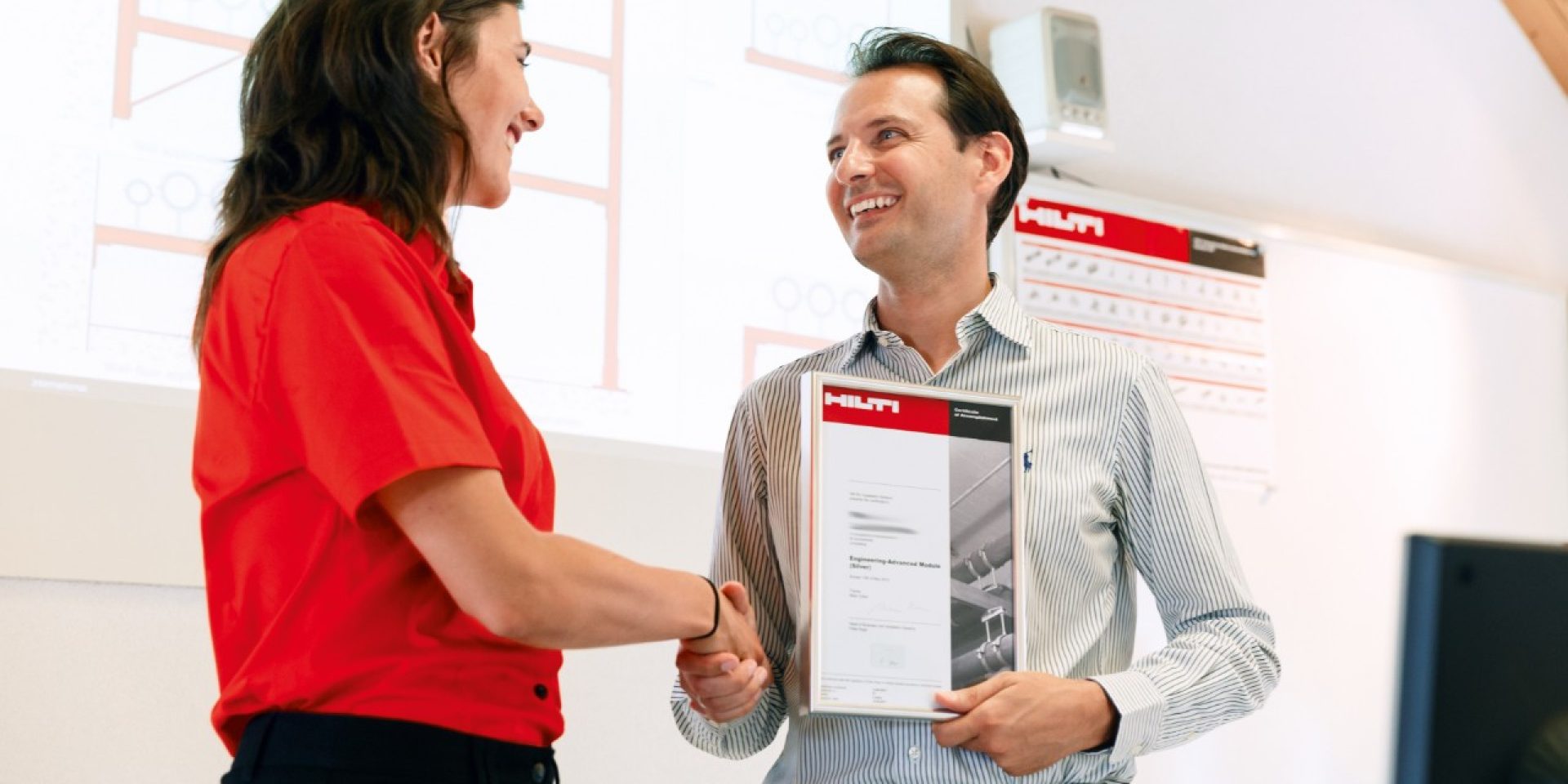 Compliance and responsibility – get an overview of applicable codes and approvals
How to select firestop systems and how to use them productively
Customized training based on your experience, trade and needs
Each participant will receive an individual certificate
| Offering and structure of the training |   |
| --- | --- |
| 1. Target Group | Installers, foremen, site managers |
| 2. Trade | All trades handling firestop installations |
| 3. Duration | xx |
| 4. Number of Participants | xx |
| 5. Documents | Training hand-out |
| 6. Certificates | Yes, personal attendance certificate |
| 7. Dates | On request |
| 8. Location | Onsite in your company or at Hilti Store on request |
| 9. Price | xx |
RELATED TOPICS AND TRAININGS