HOW TO STAY SAFE ON CONTRUCTION SITES
Hilti's basic training courses for health and safety

We all know that construction sites carry a variety of safety risks.
Our Hilti Basic Training gives an overview of the main health and safety risks on the jobsite, and how to prevent them.

WHY TAKE THE COURSE
As an employee it's important to understand how to avoid accidents.
As an employer it's important to understand your legal obligations to assess and reduce risks onsite, and how to inform your employees of these risks.
At Hilti we have decades of experience working onsite with our customers, all over the world, every day.
We understand the dangers, challenges and solutions onsite for health and safety.
WHAT CAN I TAKE AWAY FROM THE TRAINING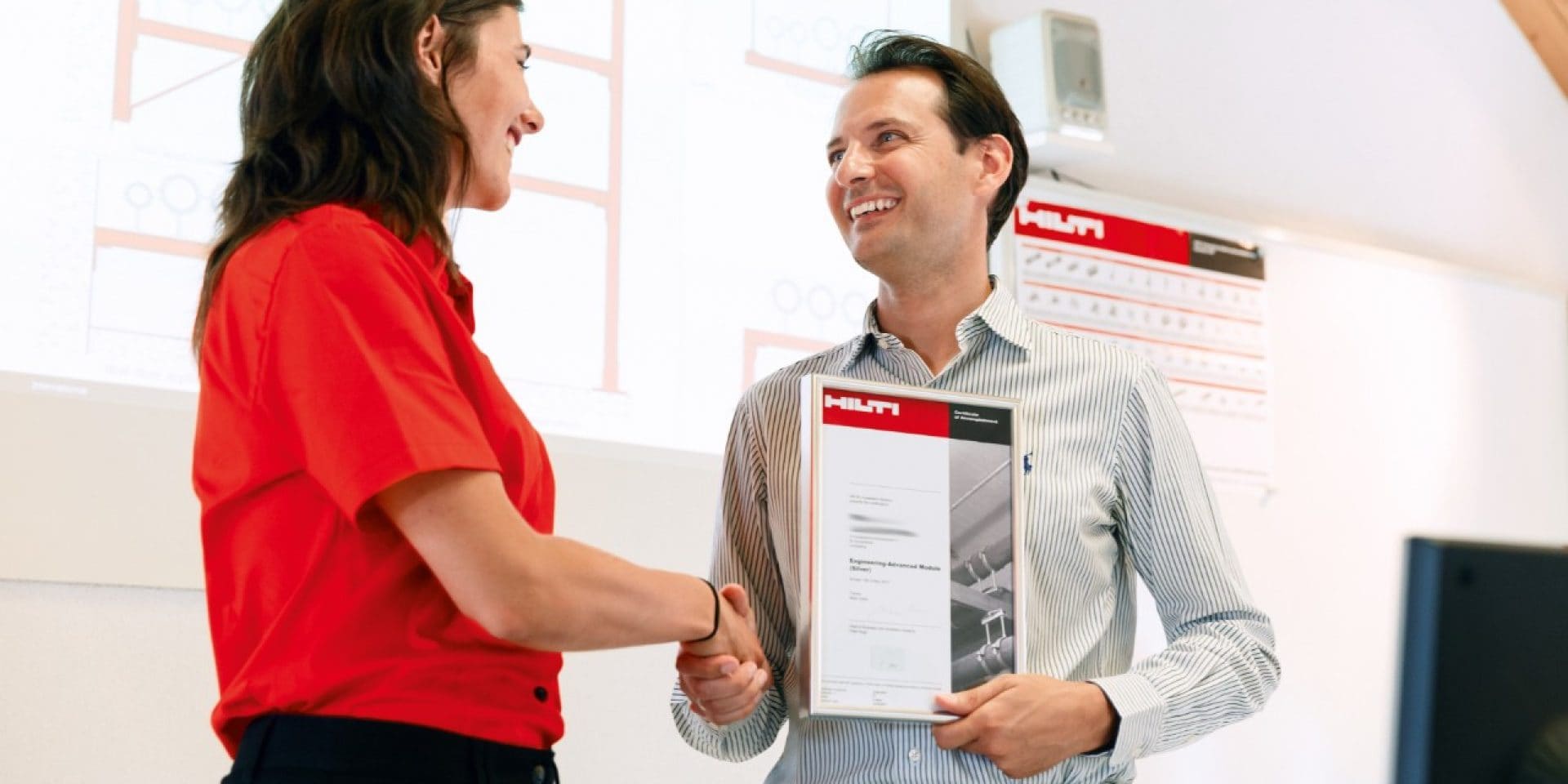 Increase competence and productivity
Reduce physical risks and insurance claims on the jobsite
Underpin your image as an attractive employer
Each participant receives a training certificate
WHAT'S INCLUDED IN THE TRAINING
Find out more about the most common injuries and effects on health on the jobsite, and how to prevent them:
Bring in preventative measures using the STOP analysis
Find out how to prevent injury onsite, including tips for protecting arms, fingers and hands, eyes, knees and ankles, heads, hearing, lungs and backs.
How to take effective action in the event of an emergency
Professional, effective and hands-on learning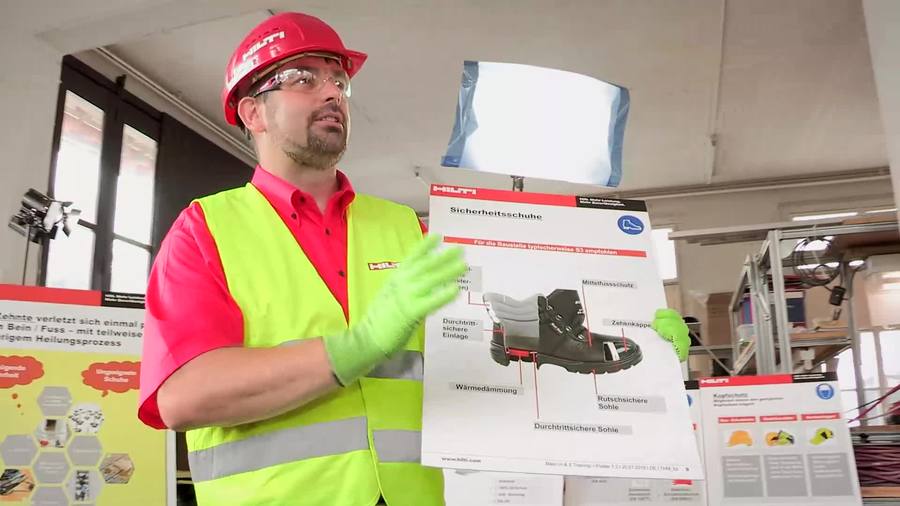 | Offering and structure of the training |   |
| --- | --- |
| 1. Target Group | Workers, foremen, HSE experts |
| 2. Trade | All |
| 3. Duration | 1 hour or 1 hour 30 min |
| 4. Number of Participants | Up to 8 |
| 5. Documents | xx |
| 6. Certificates | Yes |
| 7. Dates | On request |
| 8. Location | Onsite in your company or at Hilti Center on request |
| 9. Price | xx |