THE MORE YOU BUY, THE MORE YOU SAVE
Save on drill bits and chisels with multipack pricing
Your projects vary in size and complexity and so will your tooling needs. That's why we're introducing multipack pricing for drill bits and chisels – so you won't have to break the budget when a job calls for larger quantities of tool inserts.

3 DIMENSIONS OF INSERTS PRICING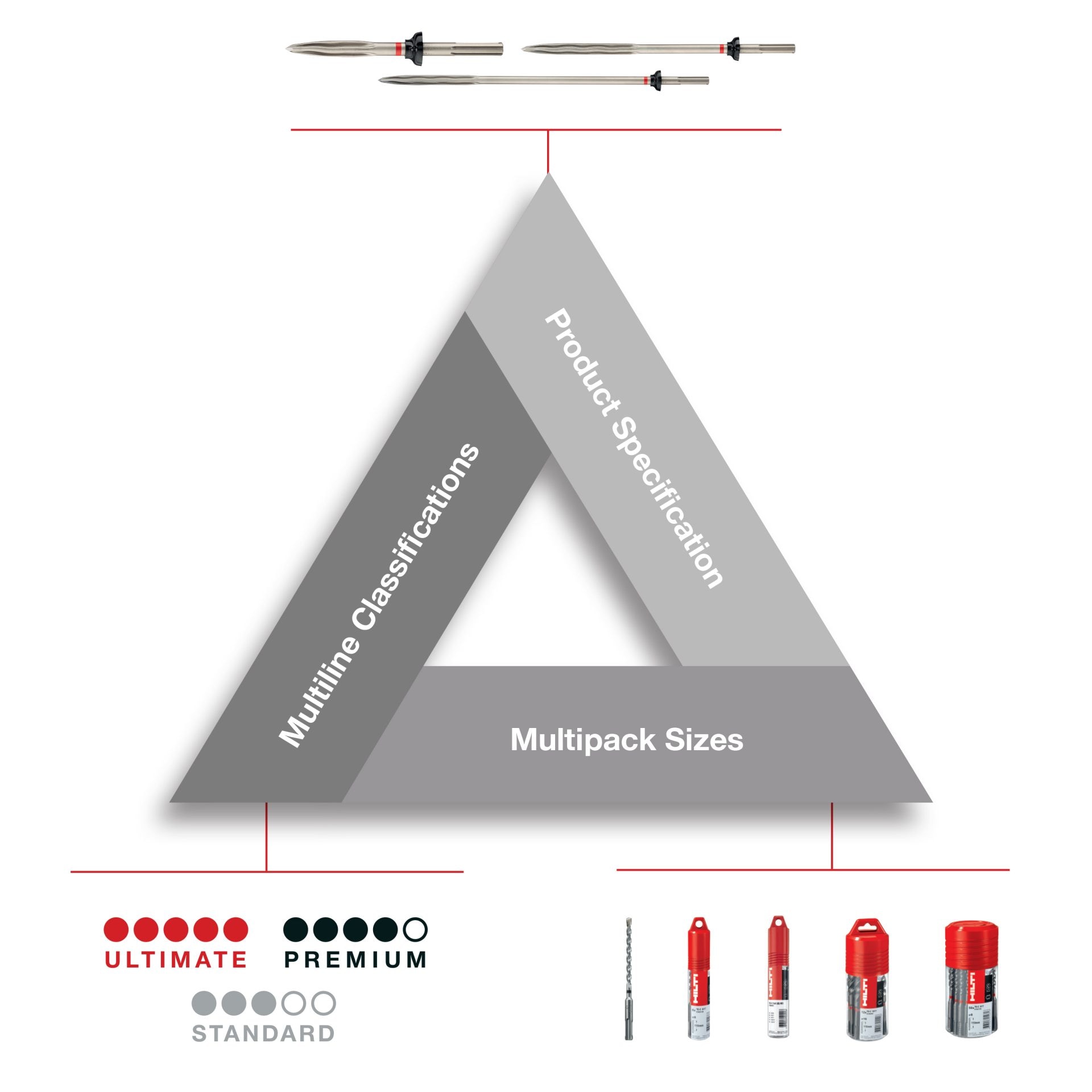 Our drill bits and chisels pricing takes into account three key aspects of the drill bit or chisel:

1.    Specification: Drill bits & chisels come in various diameters and lengths
2.    Multiline classification: Hilti inserts and consumables are graded according to their performance level - Standard, Premium & Ultimate
3.    Multipack size: drill bits and chisels can be purchased as singles or in multipack quantities – the more you buy, the more you save!
how you can save with Drill Bit & Chisel Multipacks