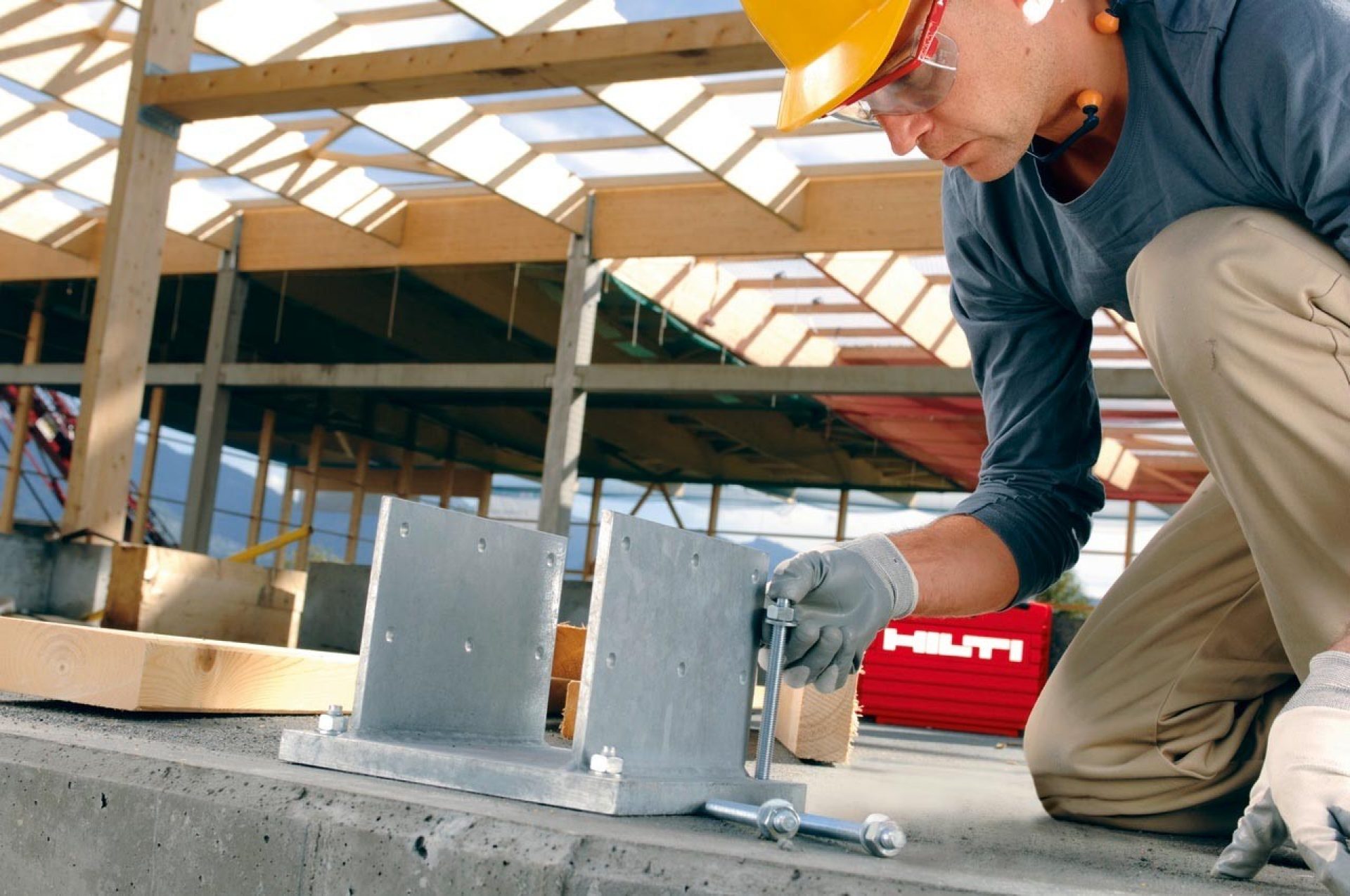 Attaching a steel base plate to concrete or masonry is the most fundamental of all anchoring applications. Whether you are anchoring a structural steel column, hanging a sign, or securing equipment, Hilti has the right solution for you.

Hilti provides engineers and specifiers with a total system solution for every phase of the base plate application. To assist with your design work, we offer complimentary best in-class anchor design software, PROFIS Anchor. Using this software, specifiers can quickly and accurately design applications using Hilti's extensive portfolio of IBC code compliant chemical and mechanical anchors

Our team of engineers and technical professionals  are available to train and assist contractors in the proper installation of post-installed anchors. This training, coupled with Hilti's SafeSet technology, gives architects, engineers and specifiers unmatched confidence and reliability that their design was installed properly.