ABOUT US
We passionately create enthusiastic customers and build a better future
Hilti stands for quality, innovation and direct customer relationships resulting in about 250,000 individual customer contacts each day. Based in Schaan, Liechtenstein, the company has 30,000 employees around the world who contribute to making construction work simpler, faster and safer while inspiring customers every single day with technologically leading products, systems, software and services. Many ideas for improvements are developed directly on construction sites while talking to customers. If there is an on-site challenge for which no Hilti solution exists, one will be developed. This is why the company invests approximately 6 percent of sales each year in research and development.
Research at Hilti
In research and technology, we have the opportunity to work on the latest technology, like in a kind of incubator and bring this into the products and that is pure fun.
Andreas Bong
Head of Corporate Research and Development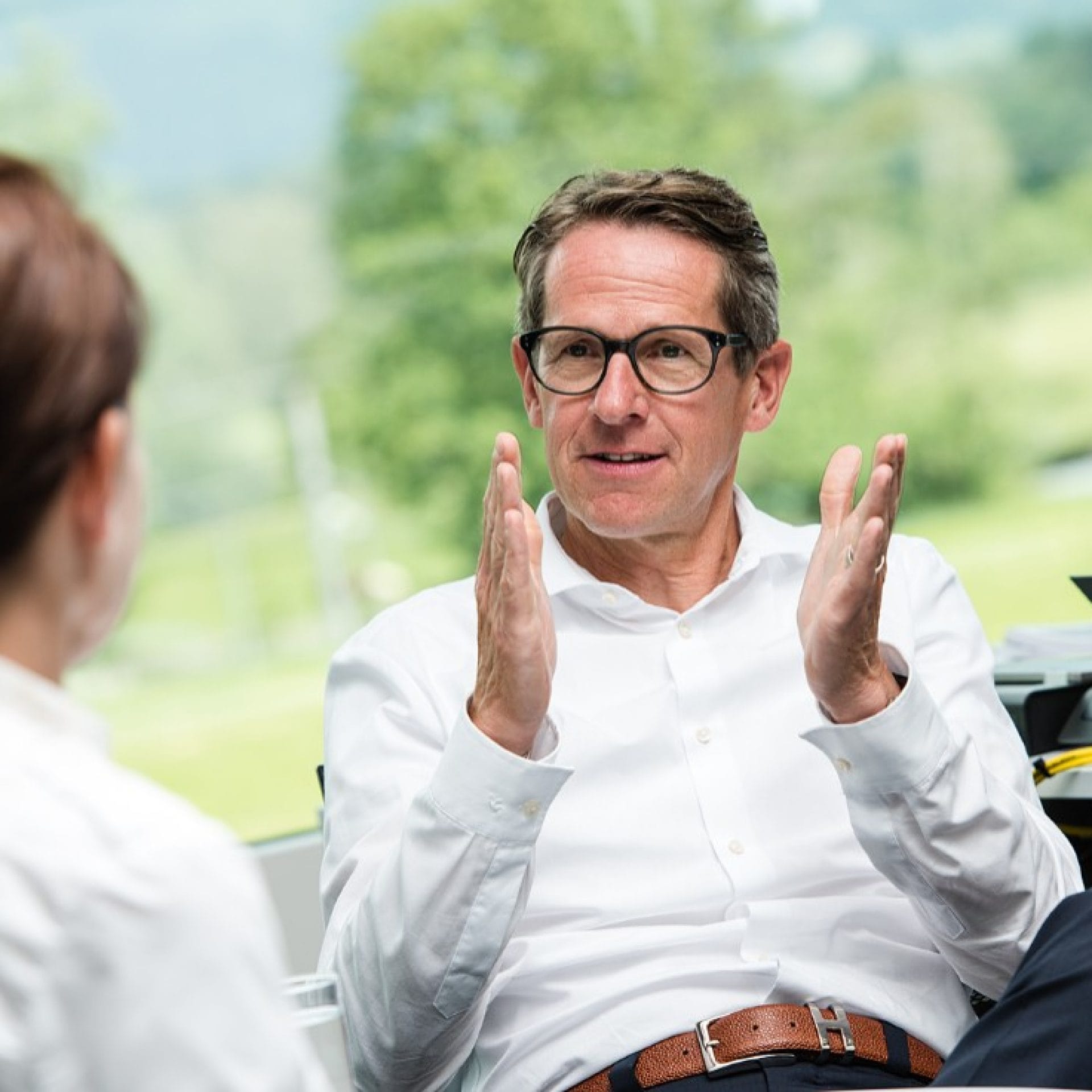 The strategic objective is sustainable value creation through market leadership and differentiation. The company has also been planning with financial foresight since its founding in 1941 by brothers Eugen and Martin Hilti. All company shares are in the possession of the Martin Hilti Family Trust, which ensures the longterm continuity of the company. Hilti builds a better future – with sustainable and innovative solutions.
The company supports society and environment equally to actively pursue a better future both within and outside of the core business area. In addition to the charitable Hilti Foundation, the company's values of integrity, courage, teamwork and commitment are demonstrated every day in its interactions with team members, partners and customers.