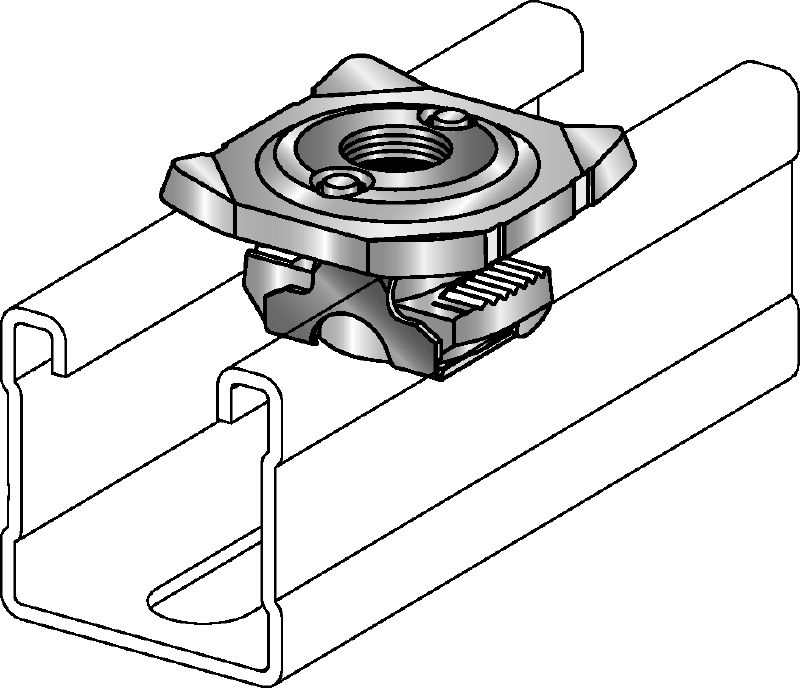 Move cursor over image to zoom.
Click on image to zoom.
MQA-B
New product
Item #r2514
Ultimate galvanised pipe clamp saddle – fire-tested according to ETA
Approvals: ETA
Product class: Premium
Material composition: Nut: GTW45, DIN 1692, Plate: S 235 JRG2 - DIN EN 10025, Plastic: PBT
More technical data
Features & Applications
Features
Quick connection of threaded components to the open side of MQ strut channels
Easy installation and positioning within MQ strut channel openings
Single, compact part – for higher productivity and flexibility
Various thread sizes available
Moveable
Applications
Fastening pipes and air ducts
Fastening cable trays and cable baskets
Recommended for use in dry, interior environments
Applications with fire requirements
For approval or certificate information, please see individual items.